show a picture! I realize I haven't posted any recent pictures of my baby – excuse me – BIG GIRL – in a little while so here you go: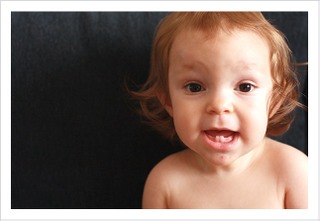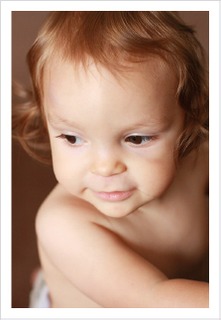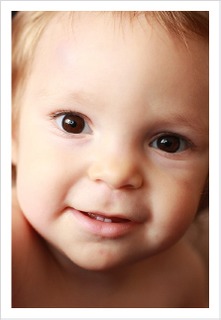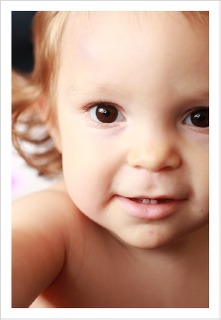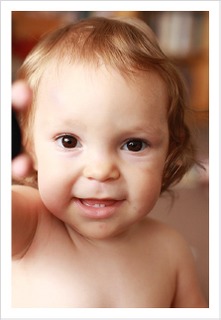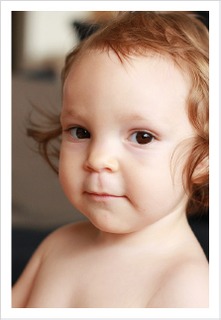 These were all taken May 29 after a few mishaps – scraped chin, black eye, egg on the forehead. And two days later she skinned up her knee pretty bad. She's quite the adventurer. She definitely keeps me on my toes. We're a bit under the weather this week (just a couple of colds) so we're hanging low, but three weeks from today we close on our new house! I can't believe it already! On Saturday we're going in again to check things out and do some measurements – it feels like forever since we've been there! We aren't going to physically move, probably, for another six weeks, but still we've started to panic. We're moving! To a HOUSE!!! Our own house! YAY!
Okay. Now I have to go measure stuff.
L, C
PS – Thanks for all your kind words about my monkey socks. Sadly, things have slowed down, but they're all past the picot edge and the first repeat. I'm about five repeats in on one of them. S.L.O.W.