So we had another baby!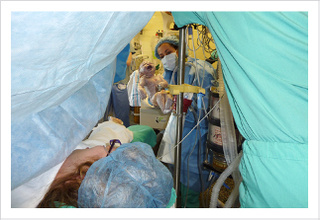 I'm so sorry it's taken me so long to introduce her, but here she is!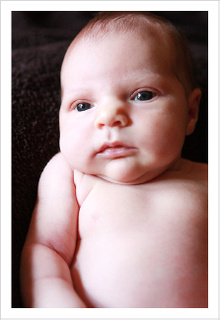 Cali
June 8, 2010
7 lbs., 15 oz.
20 inches

Two girls! I'm over the moon! That is to say, I'm completely and utterly exhausted. I'd like to publicly thank all the people that didn't laugh in my face when I used to say things like, "It will be so much easier when the baby's on the outside. Babies are easy!"
Yes, I really did say things like that! I will blame it on the delusions of pregnancy. I'm not a good pregnant woman. It hasn't been the easiest three weeks for sure. The c-section was much harder this time than the first. It all started when they couldn't find a good spot for my spinal. 87 spine tingling pin pricks later, I ended up with an atypical spinal headache that started the day after the baby was born and lasted a good five days. It was horribly painful, but not painful enough that a patch was required (or requested.)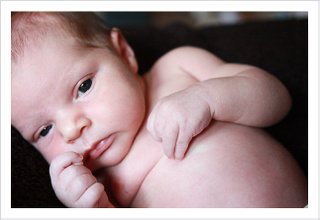 I missed Meli terribly while I was in the hospital (I only stayed three nights. I figured if I was going to be miserable, I might as well be miserable at home. I was right – it was much better being home.) She freaked out when she visited me there, so we only tried it once. When we got home, it took her a few days to warm up to her new sister, but everything is good now. Unless the baby cries.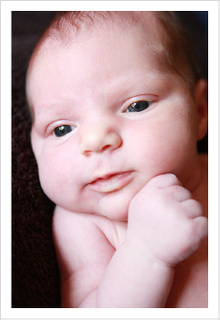 Meli does not like it when the baby cries. She gets all upset and starts barking orders at me. "She doesn't want your booby!" "She doesn't want her diaper changed!" The baby has a GREAT set of lungs on her and can go from 0 to 60 – meaning full out hyperventilating screams – in about 2.3 seconds. When Cali gets going with her screams, Meli has taken to screeching at the top of her own lungs. This usually happens when we're in the car. Just the three of us.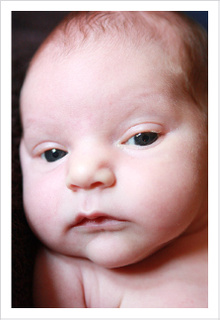 Yes. We've been getting out. If there's anything I learned the last time, it's that staying in the house makes me crazy! I've started my walks again – my family gave me this fantastic (HUGE) stroller that I LOVE – and we go to all of Meli's classes and the mall and anywhere else that isn't our house. I'm really bummed because we're having a tremendous heatwave this week and I'm not going to be able to walk in the park.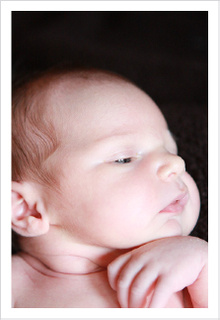 We're getting to know our Cali slowly. Right now we know she likes to nurse – a lot! – and burp and fart and spit up. She's not so into the sleeping. But that's okay! We love her anyway!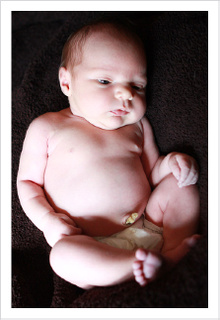 She looks a lot like her big sister, but different too. Her nose, for one thing, and her long skinny fingers and toes. She's a lot bigger than her sister was, which works out well clothes wise. All of her sister's summer clothes will fit her! Yay for same sex siblings!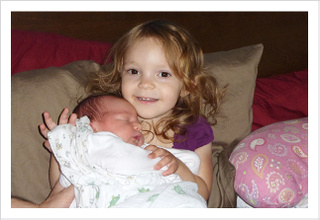 All in all, it's quite an adjustment, one to two. Especially when one IS two. But we're getting along and learning and changing and looking forward to what tomorrow brings. Unless it's more heat.
I'm not sure when I'll be back to the blog. It's tough to do anything that's not kid related right now – although I did knit a few rounds the other day and instantly felt the possibility that sanity is attainable! I've actually been dreaming about future knitting projects. Man, that feels good!
Meli will be starting school in the Fall, a couple of hours a day three days a week – who knows? Maybe I'll get back to this thing on a more regular basis. Hopefully I'll have a kid that naps then. Meli gave up the nap a million years ago. Yeah. My kids don't sleep. But they sure are loves!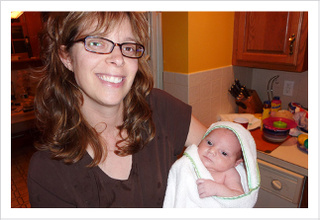 Hope you're all doing well and enjoying life! Thanks for reading!
L, C