Yesterday, knowing I didn't have anymore color combinations lined up for mitres (that's for you Sundara!), I went a little crazy playing with Ruth's method of singling out colors in photographs. Just to reiterate, I'm using the Stained Glass Filter in PhotoShop. You'll just have to wait for the results because at least the next two squares will be from this method.
Anyway, so I went a little crazy pulling up photographs – especially photographs that didn't seem like they'd yield a lot of different colors and I came across one that looked a lot like the square I was currently knitting. The colors for what would become Square #21 had been sitting around for awhile – I knew I wanted a red as the main color and gold yellow as one of the accents – possibly with two squares and I had a deep blue purple and brown as the other accents. The way I knit the squares is to knit all of the different colors first – and then decide what the repeat color will be. Well, last night, I had knit the three different squares and I couldn't decide on the last color. I knew I didn't want to repeat the yellow, but what to choose? So I went to the altered picture and the stash and this is what I came up with: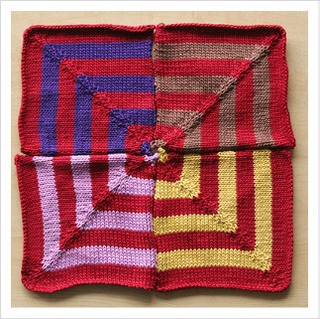 Square #21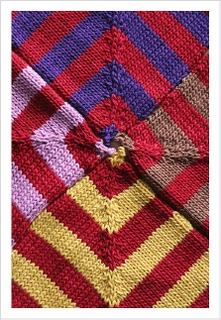 This is the altered photograph: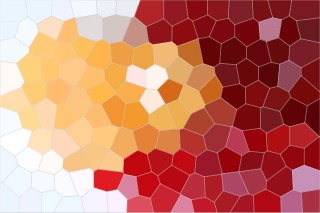 And this is the original: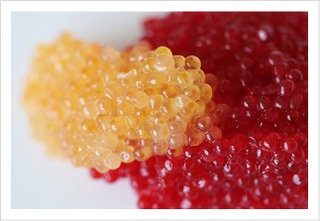 Salmon Roe
What do you think? I'm pretty happy with it!
Okay – I'm off to Guild tonight in Long Island – so no post tomorrow and another square on Friday. I have a feeling we're getting down to the knitty gritty on this thing. Then the adventure REALLY begins!