Happy New Year!
Since I last checked in here, I've done a ton of knitting! I knit ten squares of my Spectrum Crosses blanket, then school let out for summer vacation and I lost my knitting mojo. But then it turned to Fall and I actually managed to knit a whole sweater in time for Rhinebeck! Granted it was in a bulky yarn on size 10s, but still, A WHOLE SWEATER! Complete. With sleeves and everything! And when I was done that I knit ANOTHER whole sweater. This one on size 6 needles with all kinds of new to me tricks. This sweater, honestly, elevated my knitting to higher heights. It gave me so much confidence that I started yet ANOTHER sweater which I'm currently about 1/3 of the way through. LOVING THE KNITTING!
Which brings me to the blog because honestly I don't have many people to talk to about my knitting. And the people I do have are sick to death of me. So I'm giving you a sneak peak of my sweaters and a super cute picture of my girls and then I'm coming back to talk about all the knitting. I hope one or two of you are still out there!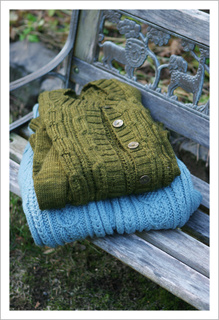 I know it's been awhile, but I hope you're all doing great and looking forward to the new year. I feel like it's gonna be a good one!