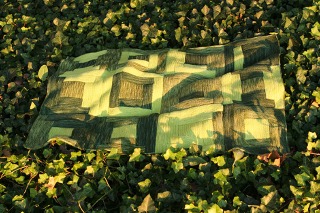 Thank you all so much for your generous comments about my log cabin blanket. It's OFFICIALLY an FO. I've woven in all the ends and finished the border. After consulting with the expert on all things log cabin, I decided to use the patent-pending Cro-Kay method for the border.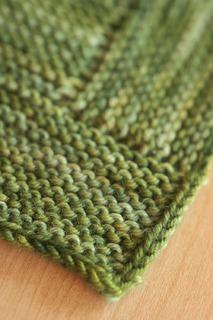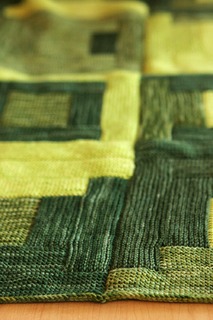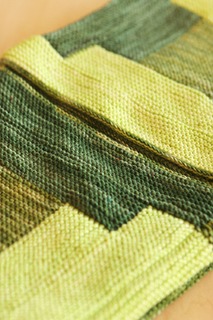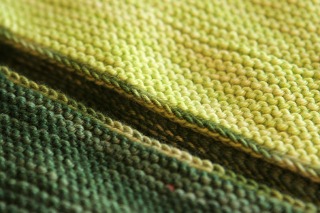 Basically, you cast on a stitch then another stitch then bind off the first stitch and continue around the entire blanket. Nice and neat and doesn't distract from the beauty of the squares. 😉
Take a look at the seam here – can you find the seam?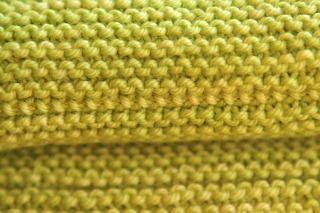 That's whipstitch baby. All the way. But somehow I managed to get it nice and deep and have it look like a bind off – just like the squares themselves.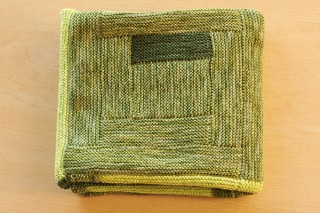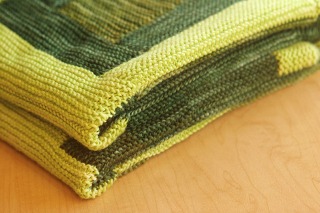 I'm particularly pleased with the wrong side: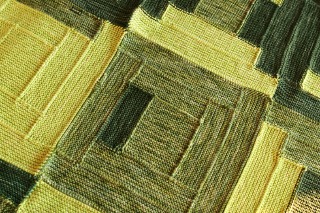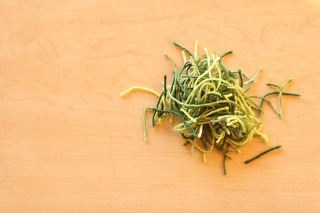 Log Cabin Blanket
Pattern: My own design – inspired greatly by Mason Dixon Knitting. Basically I knit twelve squares using three colors – there are four different square patterns. I alternated light, medium and dark greens within each square pattern.
Yarn: Socks That Rock Heavyweight Yarn from Blue Moon Fiber Arts. Two skeins each color: Beryl (dark green), Jade (medium green) and Limestone (light green.)
Needles: Addi Turbo US Size #5s
I absolutely LOVE this project – conception, process, finish. I'm delivering the blanket to the Blue Moon booth at Stitches East later on today. If you happen to be there this weekend – check it out. If you happen to be there today, well, then, see if you can find me and tell me how much you love it in person. 😉
(And don't laugh at me because I'm wearing the same outfit I wore at Rhinebeck. Gotta get as much mileage out of the knee socks as I can!)
I'm leaving you with some artsy outside pictures of the blanket. I miss it already.