First, send out a hearty congratulations to Margaret! She won the contest with a guess of April 29, 2007 at 12:53 PM. She was ONE MINUTE OFF! Way to go Margaret! Just a leetle scary how close you came. (By the way, check out Margaret's GORGEOUS new sweater while you're over there.)
It turned out that by Friday, both jobs I had this weekend had rescheduled (that's what happens when you work with kids – something always comes up and I've made it my policy to be very flexible.) So I had plenty of knitting time. And Georgie took me to a FANTASTIC dinner to celebrate – screw the sushi – hands down – best steak in the city. Seriously.
Without further ado, since you've all waited so patiently, I give you the last five squares: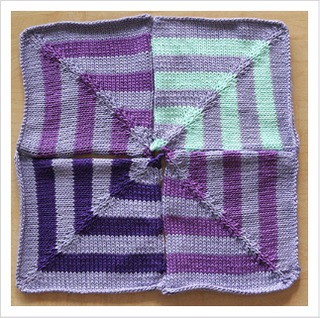 Square #26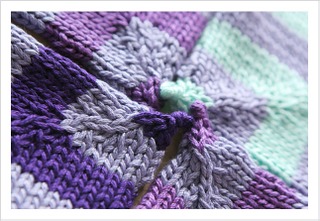 This square was based on this picture: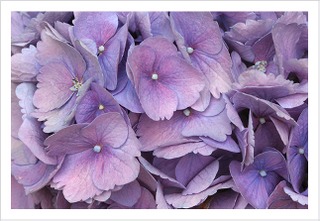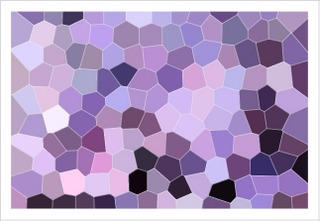 Kay called this next square my ode to Lilly Pulitzer. I really love this one.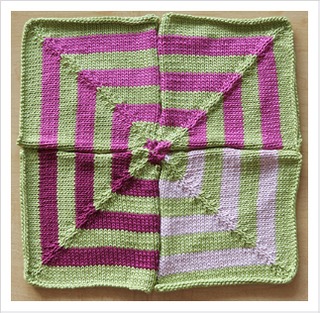 Square #27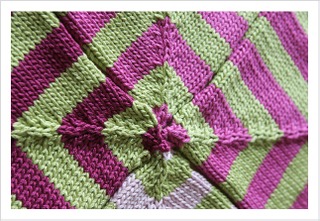 My kindergarten square: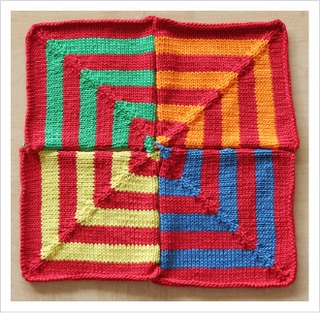 Square #28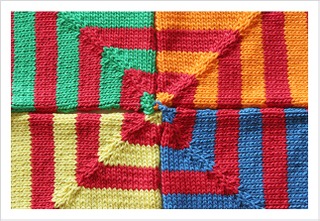 And the blue square: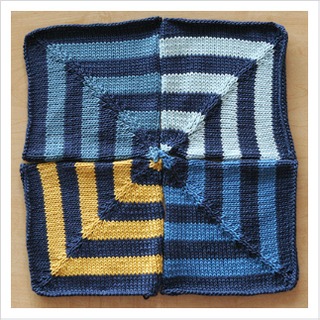 Square #29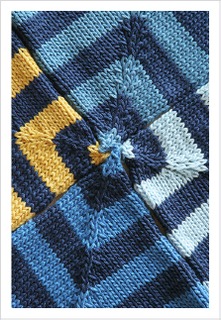 Last, but certainly not least, is the square based on the picture of my finger: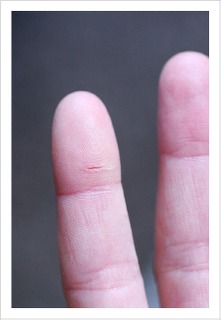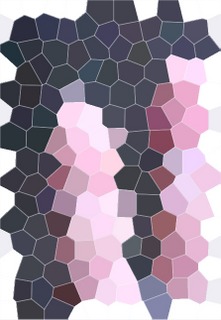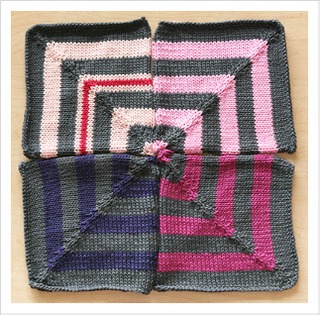 Square #30 – THE LAST SQUARE
I'm thinking this square is my signature square. It's got the one red row to symbolize the blood spilled (so DRAMATIC) and also, I want this square to anchor the piece. The border will probably be dark-ish – I'm hoping this square will blend with the border – just like a signature.
So. I finished knitting the squares. I haven't cast on for anything new, but I do have a bridal shower coming up this weekend and a planned project for a gift that I haven't started yet. If I can get yarn today, I'll start on that. The squares are all laid out on the floor and I'm moving them around all the time and hopefully I'll have pictures of what will be the final layout tomorrow. I don't plan on spending too much time on laying things out. I want to take a picture and get it off the floor so I can start on the seaming. I have no idea how long it will take to seam this baby. I'm sure it will go a lot slower than the knitting. That's all right with me. And I'm undecided what to do about the border, but I hope that will reveal itself as I sew the thing together.
This has been a marathon and to say I'm sad to be finished the knitting is an understatement. This project really has taken over my mind and my heart. I'm so glad to know you've enjoyed it too. Thank you!