It's killing me to not show you miters. And I know at least one other person misses them as well. But I'm waiting to show you them all finished. So here are some miter macros to tantalize!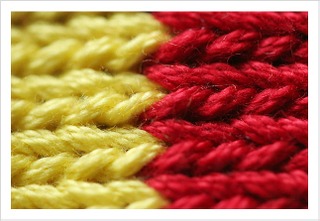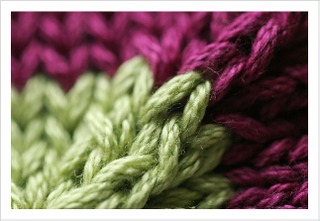 It's become clear to me that it's going to be VERY difficult for me to STOP mitering. Extremely difficult. The fallout has already begun: I was on the phone with Ann this morning sitting on the floor amidst the yarn piles and four colors jumped out at me SCREAMING to be knit together. The only problem is that if I were to miter them, they don't really fit with the scheme of the blanket, which may or may not be finished already. Immediately my mind jumped to an entirely OTHER blanket. Maybe not miters at all.
Hold me. I'm scared.