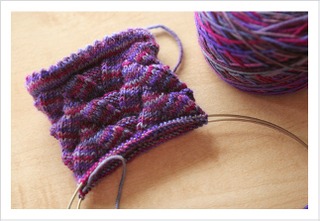 I started a new pair of monkeys yesterday. The yarn is STR Lightweight Purple Rain (it's not on the website right now – I have no idea if it will be up anytime soon.) It's got me thinking about my teenage movie memories: Class, the first R rated movie I was allowed to see IN the movies. It was such a big deal to get permission! And what an awful movie! Footloose! Oh my god – we actually DANCED in the AISLES! Crazy! Romancing The Stone – the first "date movie" I ever went on – and really – the first date. I've always loved that movie. Ghostbusters – I saw it like five times – IN the theater. There was the time I lied and told my mom there was a double feature, when actually we went to two movies back to back. It was one of the Friday the 13th movies and Against All Odds. My mom came into the theater looking for me with my baby sister (literally a toddler at the time) and possibly my other siblings. I remember realizing she was there right during the hot pyramid love scene with Jeff Bridges and Rachel Ward. Too much for this fourteen yr old to handle for sure! Man did I get in trouble! Now that I think back – 1984 was a HUGE movie year in my life. HUGE.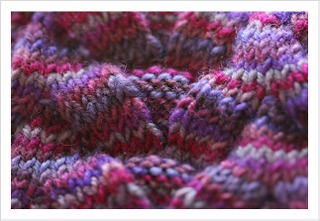 Purple Rain huge. I'll never forget seeing this movie in the theater – we saw it at least twice. At the Orleans Theater. Did we take the bus there? It was summer and my boyfriend worked at Kinney shoes at the Roosevelt Mall and I remember walking over there after the movie – was it the first or second time my girlfriends and I saw it? And I think he was pissed because I liked it so much. It was a CRAZY movie. Unlike anything I had seen before. Morris Day and the Time totally stole the show too! I'll never forget it. I'm not the biggest Prince fan in the world (although I'd LOVE to go to a concert – I've heard from Bruce fanatics that he rivals our beloved live performance wise) but Darling Nikki will always have a place in my heart.
What was your movie "year" so to speak? What movies changed your teen life forever?
See you next week! Have a good weekend!