went to the market,
This little piggy stayed home,
This little piggy had roast beef,
This little piggy had none.
And this little piggy went…
"Wee wee wee" all the way home…
TO JUMP IN HER NEW SOCKS!!!!!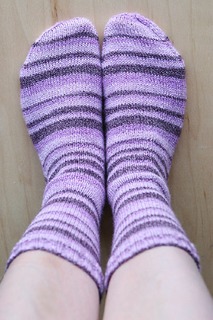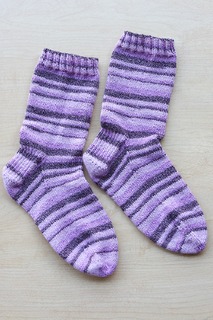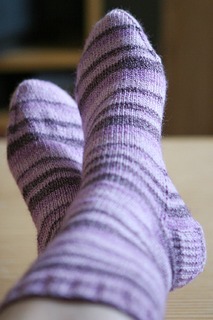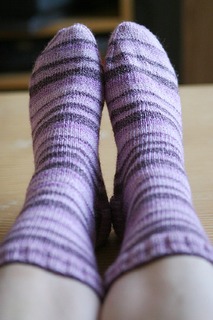 Yarn: Regia Cotton Surf – color no. 5410
Needles: Addi #1s, 16″ and 24″
Start to finish 11 days. A pair of socks. I'm so, so proud. I'd like to thank Meredith, because without seeing her superfantastic socks I wouldn't have gotten off my ass to figure out how to use two circulars. Seriously. I took one look at her purple pair and ordered the yarn straight up. I'd also like to thank the kind person who put together these pages: Socks on Two Circulars and Sock Tips. Oh and this video for figuring out kitchener stitch. And, of course, all you people out in blogland who kept talking about socks, socks, socks and I was all like yeah whatever. OH MY GOD! I love them!!!! (And G thinks I'm a genius once again!)
The two circular thing really saved me. Honestly. I tried to do socks on dpns – I got as far as turning the heel and starting the foot then promptly lost a dpn. I will now knit every sock on two circulars. I can't wait to start my next pair! I'm going to do the retro rib from IK in a super cool retro Koigu color. I started to cast on last night but got too tired. Today for sure.
And because I'm feeling so, so happy, I offer you a rose….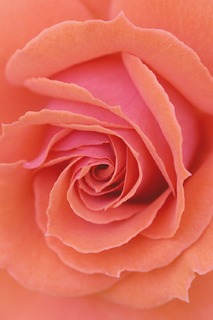 When I saw this yesterday, I immediately thought of Claudia.
I'm not sure if the majority of people will read this – Schmucklines hasn't updated my most popular feed since around noon on Tuesday and I've posted about 491 times since then. But I don't care – I MADE A PAIR OF SOCKS!