This is how much I love knitting again!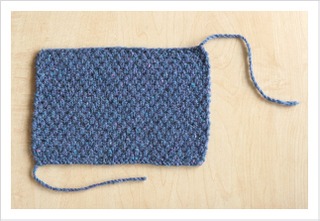 As soon as I hit publish on yesterday's post I went rummaging through the yarn bins to find some Cascade 220. I started a swatch immediately and knit the whole train ride to the dentist. (NO CAVITIES! NO PREGNANCY GINGIVITIS! NO ASPIRATING ON MY OWN PUKE AND DYING! Thanks guys!) On my way home, I had a conversation with Margene and she said what about Beaverslide, which I used for my CPH, and I LOVED and I said I thought about that but was thinking that the Cascade worked so well with Ariann and Oblique kind of reminds me of Ariann and she insisted that Beaverslide would be perfect. So I got home and consulted with Ann and we agreed that maybe Beaverslide was the way to go. We both consulted our colorcards and settled on THE most gorgeous smoky gray – CATBIRD – and I started a new swatch immediately using some of the leftover yarn from CPH.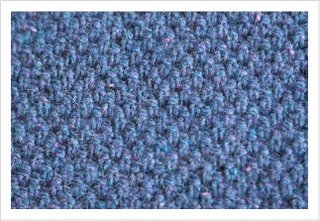 Let's not discuss how I should've been working when I got home from the dentist. Let's talk about the fact that I was so excited about knitting that I totally blew off the work I needed to do. YAY!!!!!!!! Anyway, back to the swatch. We should all remember that Beaverslide blooms considerably when you wash it, so I measured the swatch (and got about 19 stitches to the inch in Moss Stitch – the pattern says 17) and washed the swatch. This morning I measured it and I don't see that big of a difference, honestly. Maybe it's because of the Moss Stitch? There isn't as much room to bloom as there is with Stockinette? The good news is I'm going to swatch AGAIN! (Who knew I'd be so excited about swatching? Things were really really bad there for awhile. One of you guys should've stepped in!) I have about two sweaters worth of Beaverslide in my stash (SHUT UP! Who cares that I just bought another sweaters worth? It's YARN. We LOVE YARN!) and I'm going to use a yarn a bit more similar to the Catbird – re: no tweed – and swatch on size 8s. I used 7s for the first swatch. I bet I get 17 stitches easy peasy. I can't WAIT for my new yarn to come!! YAY!
There was a comment concerning the yarn change and drape. Yes, the yarn called for is very drapey. It also has lots of fibers in it I won't touch – like Angora. And Mohair. Sure the Beaverslide has 10% of Kid Mohair in it, but it doesn't bother me, and I think with the open pattern and the larger needle size the Beaverslide will drape very nicely. My swatch on 7s in Moss Stitch has pretty good drape already. So I'm not considering it a problem.
Hope your weekend is FULL of wonderful knits! Thanks for reading!