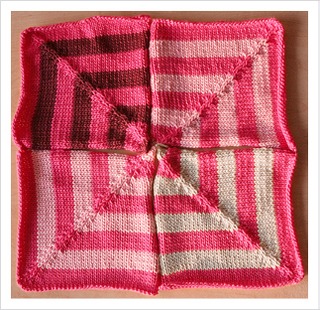 Square #10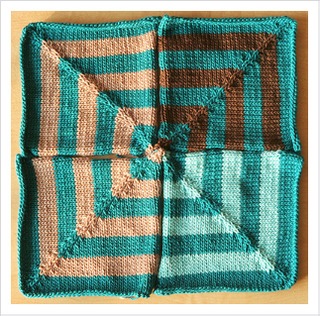 Square #11
When I was choosing colors to take to my sister's I was immediately drawn to the pinks in square #11. After I had pulled together the colors I wanted for the square, I noticed a sock on the floor right near where I was sorting through the cottons for miters.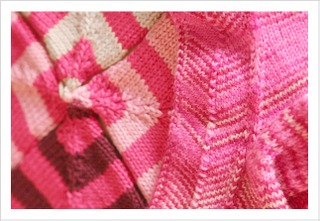 Hot Flash!
I had inadvertently chosen square colors just like my Hot Flash socks! I've always said Tina is a color genius, and her color sense translates well to my miter project. So well, in fact, I did it again….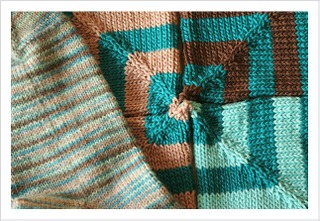 Pebble Beach!
I was putting browns and blues together and realized I had come up with another sock. I talked to Tina and she was very happy to inspire! I love that my good friend is now a part of this project. Onto the next square!
(And Career Day! I've got to leave very soon to talk to high school kids about my career choices, so a short post today. Tomorrow a long post on my miter project. Everything you ever wanted to know about this thing that has taken over my life!)