These miters are taking over my life.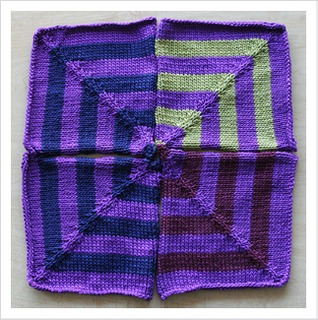 Square #7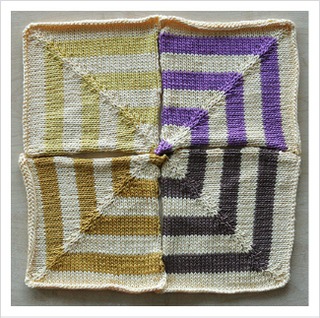 Square #8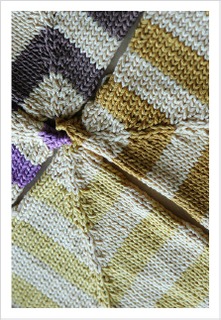 I don't know – the light is not right on these photographs. The colors are much richer and deeper. I have 8 squares finished. I took the photographs and put them together and got this: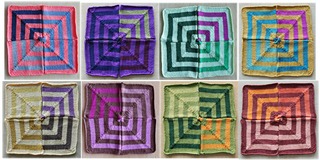 Click on it to make it bigger. I'm kind of sorry I put them together. I think it was too early. I'm having so much fun planning and knitting square after square just knowing in my heart that they would all go together in the end, and now I feel like it's died a little for me. I don't know why, it just has. Maybe I need a little break – but I'm so in love with the next square already and the three squares after that and I just don't know what to say.
Maybe it's the photographs. I think they're a bit dark and the color isn't true. There is so much lacking in the photographs. I'm really feeling my limitations. I'm sorry for the downer post – trust me when I tell you that 40 minutes ago I was feeling GREAT about this project. I think I hit my first wall.