We have winners!
Karen W.

Stephanie

Michelle

Rachel
I've emailed all the winners – so if your name is up there and you think you might be a winner, check your email (and your spam filters!) Email me your address and I'll get the prize out to you as soon I receive the yarn from Blue Moon.
There really were only six possible socks to choose from: the Trekking Walking on Sunshine Sock, the STR Hot Flash Jaywalker, STR Panzanite Jaywalker, the Koigu Embossed Leaves Sock and the Koigu Purple Knee High. And the last pair of socks knit in 2006 were…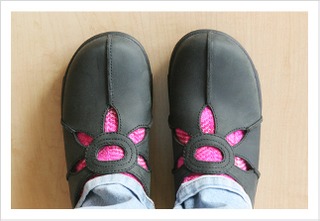 My new shoes and my new socks!
Dansko Camilla in Black Oiled Leather
That's right – who knew I was so predictable? I started the year knitting jaywalkers and I ended the year knitting jaywalkers. Nothing like completing the circle.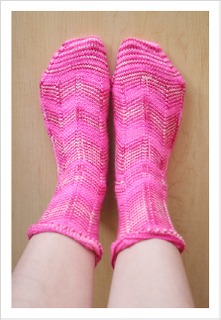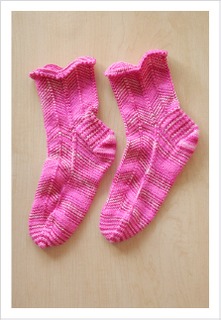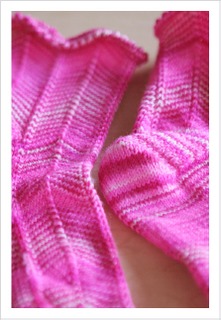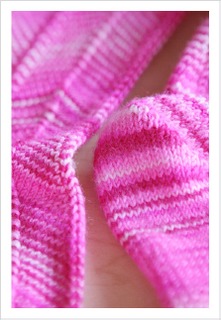 Jaywalkers in STR Hot Flash, picot edge variation. I forgot how much I like to knit this sock – it goes SO quickly. This is my 10th finished pair of Jaywalkers. I still have a pair to finish – and maybe I'll make another pair, you know, to even things out. But not quite yet. I've started two new pairs of socks: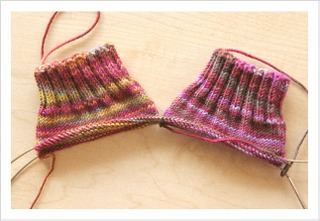 Simple stockinette socks, two at a time, G-Rocks and January One. Perfect together.
I hope you all have a happy, safe, wonderful New Year. Thank you so much for spending some of your time here. I really appreciate it and enjoy you and the blog and the larger knitting community so much. It's given great richness to my life. Here's to 2007! Bring it on!