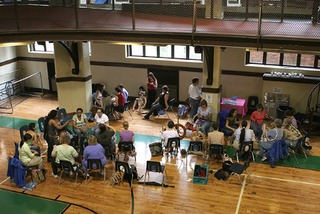 THANK YOU SHANA AND KIM AND THE WHOLE AMAZING CREW AT THE EAST 54th STREET REC CENTER!!! YOU ROCK!!!! COULDN'T HAVE DONE IT WITHOUT YOU!
AND THANK YOU TO EVERYONE WHO PARTICIPATED – YOU ROCK TOO!!!
Real post on Monday – if I'm awake by then. I'm exhausted. If I ever do this again, well, it'll be in September.
L, C
PS – Just a friendly reminder that the REGISTRY is open until JUNE 30th. Raffle Prizes will be awarded after the registry closes! Thank you so much for EVERYTHING!