so you can eat your heart out because goddammit if I don't feel pretty!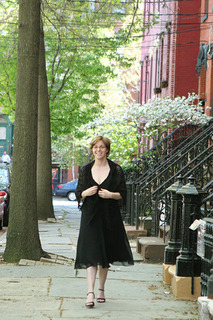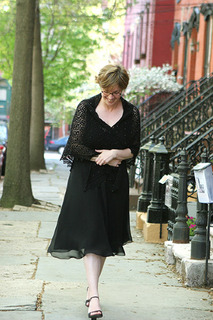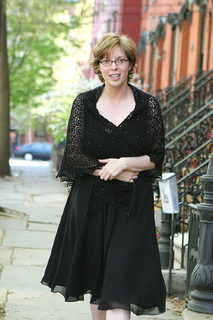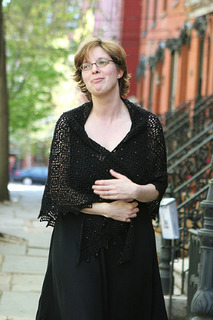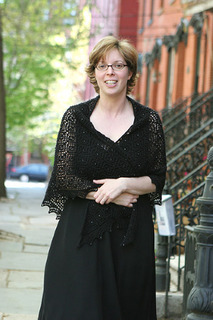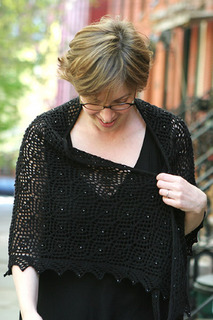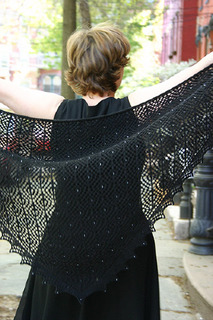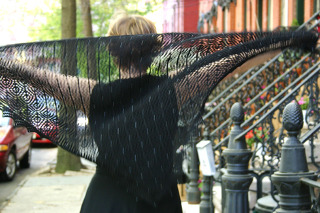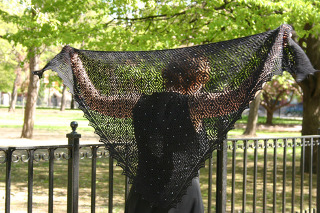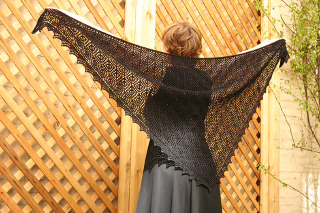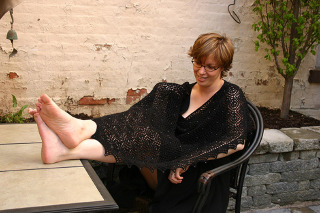 Diamond Fantasy Shawl
Pattern by Sivia Harding
Yarn by Sundara – Superwash Merino Sportweight, custom over-dyed – BLACK
Beads by ? – made in Japan, glass, size 6/0. I used a 11/12 crochet hook from Susan Bates to add the beads – I did not string them before hand. (Be careful – that sucker is pointy!)
Needles by Addi Turbo, US size 6 (4.0mm)
Dress by Donna Ricco New York
Shoes by Chinese Laundry
Body by Ben, Jerry, and the fine people at Tastykake.
I cannot say enough about the pattern, the yarn, or the photographer! Sivia's pattern is a dream to knit. This is my second time through and it's well written, clearly charted – easy enough for a beginner, but challenging enough to keep you going and the results are phenomenol! Sundara was GREAT to work with – I emailed her and told her my vision for the shawl – how big I wanted it to be, how I wanted it to look, the way the beads would work with it and she helped me decide on a yarn and the color (I knew in the black family, but how dark, etc. I left up to her.) The yarn, while stiff and a little scratchy while I was knitting it up (which actually helped me in the knitting) softened up AMAZINGLY after a Lavendar Eucalan bath and it blocked gorgeously. I would not hesitate to buy yarn from her again – no matter what the project.
And Jen the photographer! What can I say about my friend Jen? Jen was a super sport – not only did she take amazing pictures that I actually feel good looking at, she told me I was HOT. She liked my hair, she liked my dress, she liked my shoes, she told me I didn't need to wear panty hose – that girl really knows how to boost your self esteem. She fed me pizza and root beer. She didn't get pissed or flustered when I yelled out photography directions (sorry about that.) And she's got just about the cutest kid ever.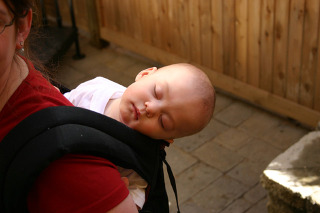 Thanks Jen & Xavi!!! L, C
PS – Shot on location in Jersey City, New Jersey!