First, let's get some business out of the way. CONGRATULATIONS JULIA! YOU WIN! Crossed in Translation, a new KAL, will start on January 1. More details, buttons and signups to come soon. Thank you all for voting and for your suggestions!
Okay – onto the REALLY good stuff!
My knitting has been sporadic and directionless in the last couple of weeks – which with all the work I have going on makes for very UN-relaxing knitting. I NEED something. I need to knit and feel progress (since everyday I'm getting more and more bogged down in my work) and right now that can only mean one thing.
I'm casting on for a new pair of Jaywalkers! With Socks that Rock of course!
I love these socks. I wore my Fire on the Mountain socks yesterday and they made me happy all day long. My feet felt great and the pattern is SO comfortable: They stay up. They are nice and tight without being binding. The yarn is so soft and lovely. And I've got all this yarn taunting me every time I walk by my living room (because basically there's yarn all over my living room mixed with A LOT of crap. I promise I'm going to clean up in January. Just let me get to January, okay?)
There's another reason to start a new pair of Jaywalkers. I'm convinced this is the BEST pattern to use with Socks That Rock. And guess what? With all my screaming and yelling about how amazing STR is, Tina and Kaci over at Blue Moon Fiber Arts contacted me and I might have a job with them!!! How crazy is that? There aren't many details yet, so don't ask, but it looks like it'll involve some writing. The fact that these women are crazy and amazing and recognize something in me doesn't in any way change my opinion about this yarn. I LOVE it. Almost as much as I love Bruce.
So, because I love the yarn and I love the pattern I want to share it all with you! I'm starting a Jaywalker Knit A Long right here right now!
The rules:
1. Knit a pair (or more – hey – I'm going to start my THIRD!) of Jaywalker socks. I know a lot of you have already started a pair – and that counts. But if you've finished a pair already, that doesn't count. Instead, go on over to Kathy's and let her know. She'll add you to the gallery.
2. You don't have to adhere strictly to the pattern, so all you Drunken Jaywalker people (you know who you are!) come on over.
3. The socks don't have to be for you. I know everyone's crazy with holiday knitting (Suckers. I'm just saying….) so why not make a pair of Jaywalkers for that annoying relative in your life? Nothing like a pair of Jaywalker socks to send that subtle message – I wish you'd go play in traffic! You're the only one who has to know the sentiment behind the gift! 😉
4. You don't have to knit the socks with SOCKS THAT ROCK yarn – use whatever yarn you like. BUT the prizes will be Socks That Rock.
5. There are no deadlines on when this KAL will end, BUT
6. On February 14th I will draw three names out of the proverbial Internet hat of all the FINISHED KAL socks and each of these people will WIN a skein of SOCKS THAT ROCK in their preferred colorway. That is, assuming I can get Tina to dye it for you. I won't tell you how many colors are in the recipe book – your head will spin around. To be eligible to win the socks, you will have had to give me at least ONE update before February 1st. I want you to really be in it to win it you know? No pulling in at the last minute with a finished pair of socks to get in on the lottery. 😉
7. Updates will be on FRIDAYS. So leave me comment or email me and I'll do the updates then. K? Terrific!
Are you in? Leave a comment. And if anyone wants to make me a button – I would greatly appreciate it. I'm thinking something with a traffic sign motif. But you all can run with it. THANK YOU!
Now. I need some help. I've got all this Socks That Rock and I can't decide which color my new socks should be! Here are the choices I've got: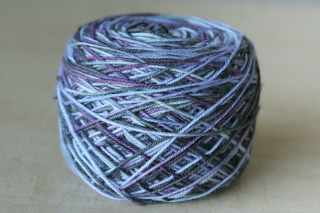 AZURITE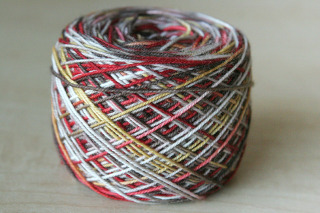 PETROGLYPHS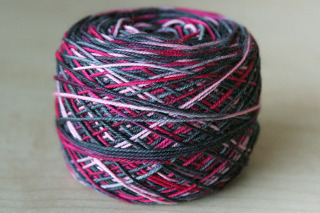 HARD ROCK
CARBON
Vote early. Vote often. I want to cast on for these socks five minutes ago, you know? So I'll go with what I get by Saturday night. Or maybe sooner. And I'm not guaranteeing I go with your choice, I'm just looking for opinions. Thank you very much!
C'mon PEOPLE! LET'S ROCK!
PS – I've got to give credit where credit is due. The KAL idea came from Moth Heaven Julia. She was making fun of me for starting the (not necessarily) impossible Crossed in Translation KAL and said I should've gone with a Jaywalker KAL. Hmmm. Good idea! Thanks!