Well, except for the 80 million hours of work I have – but no matter! My yarn is here!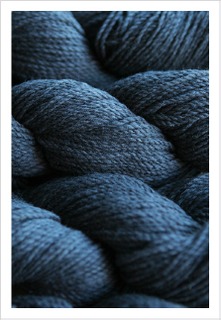 Isn't it unbelievably gorgeous?! It's Beaverslide in the Catbird colorway. And I think I may have finally gotten gauge!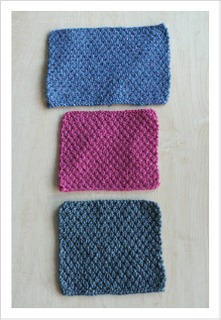 It only took three tries. The top swatch is Huckleberry Heather on size 7s. I got 19 stitches to 4 inches. The second swatch is Thimbleberry on size 8s and I got 18 stitches to 4 inches. Yesterday, after I was done working for the day, I immediately wound up a skein of my new yarn and didn't go to sleep until I finished the swatch. Catbird on size 9s – and while the swatch is still drying, I'm pretty sure I'm going to get 17 stitches to 4 inches on size 9s. In moss stitch. One funny thing about this project and this yarn – when I used Beaverslide for my Central Park Hoodie the swatch was in stockinette and it bloomed with washing considerably. This time – no bloom at all. I think it has nothing to do with the yarn and everything to do with swatching in moss stitch. There's no room to bloom what with all the purls and knits snug up against each other. No biggie! Imagine how fast this sweater is going to go on 9s!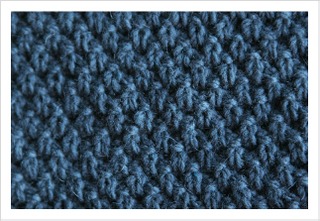 I love the color, I love the yarn, I love the pattern. I'm all about the love baby! I have no idea if I'll be able to cast on this weekend. I'm so busy I can't think straight. And I still have to measure my ginormous boobs to decide which size to make. But it's all good! If I can sneak some time, I'll try to cast on today. At least once the project is cast on – all I have to do is pick it up and knit. YAY!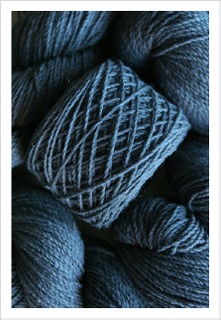 Have a great weekend! I'll try to have something to show you next week!